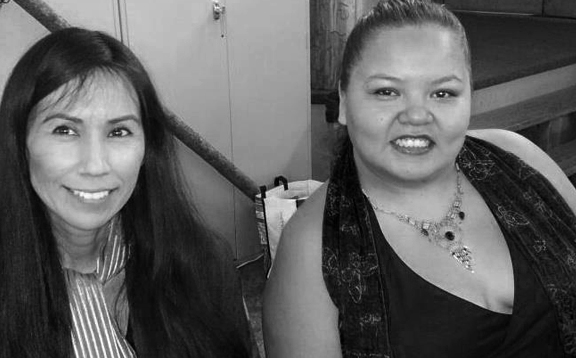 TK'ASASIL SMAMIM is pronounced "tik-ahs-ahs-eel" "smah-meem".
TK'ASASIL SMAMIM is *nsyilxcen for "Two Women".
(Nsyilxcen is the language of the Syilx people).

Tk'asasil Smamim – Two Women Multimedia Corporation was founded January 2017 by two (2) Indigenous women, Victoria Jaenig (right) and Mariel Belanger (left), of Syilx ancestry from the unceded traditional territory of the Okanagan Nation in BC's Southern Interior. .